Tambour door cabinet
The Ahrend Tambour Door Cabinet has become one of the classics of the collection. This premium quality storage cabinet is suitable for personal beongings and group archives. For years the quality, finish and sheer flexibility of configuration have made these cabinets some of the best on the market. The heights, colour options and cabinet tops mean that these tambour door cabinets can be combined with any interior.
Designer Wijtse Rodenburg
Bespoke cabinet
With their different heights and widths and large internal space these cabinets will always offer optimal storage capacity. An item that fits any space. You choose your own configuration: from shelves to pull-out units, transparent, metal or perforated acoustic strips.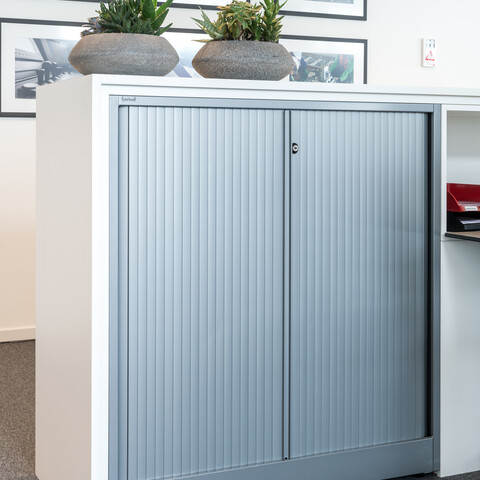 Longevity
The tambour door cabinet is one of the true classics in the Ahrend collection. Timeless, simple design combined with premium quality makes this cabinet an essential item of furniture for every office. The tambour door cabinets meet and exceed the NEN-EN 14073 and 14074 standards.
Acoustic barrier
In an open-plan office space that contains several workstations, these cabinets can be added as a physical or acoustic barrier. This helps prevent noise spreading across the open space and creates a sense of privacy and security in an open office environment.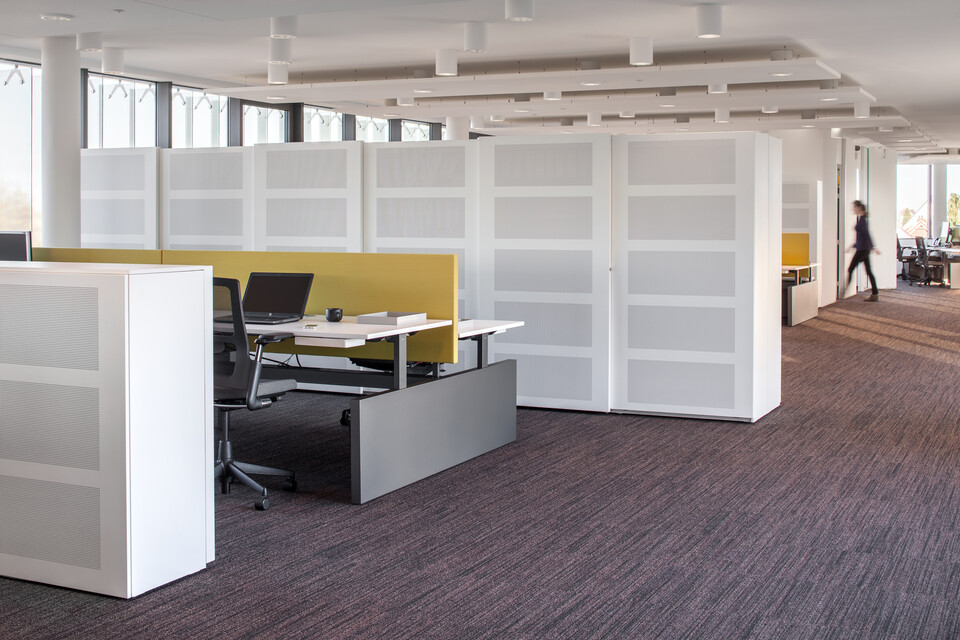 'Nothing is lost in the universe. A reassuring thought, but it is just as comforting to know that your documents, folders and other media can be quickly filed and just as easily retrieved.'
Specifications
The basics

Noiseless lockable tambour door in environment-friendly plastic (PP)
Cabinet tops in various materials (steel, Melamine, Ciranol, Ciranol veneer)
Stackable and adjustable to sit firmly on an uneven floor
Special mechanism ensures tambour doors run smoothly
Lock contains (removable) spare cylinder, standard Ahrend lock plate, suitable for master key
Blocking mechanism for 2 or more pull-out units
Fully recyclable
The options

Cabinet back can be fitted with upholstered acoustic panel
Endless configuration options: from shelves and pull-out unit to fire-resistant interior compartment
Steel tambour with perforated (acoustic) strips
Dimensions

Width 80 or 100 cm x height 72, 74, 118 or 195 cm
Width 120 cm x height 72, 74, 108, 118, 160, 143 or 195 cm
The cabinets have a depth of 45 cm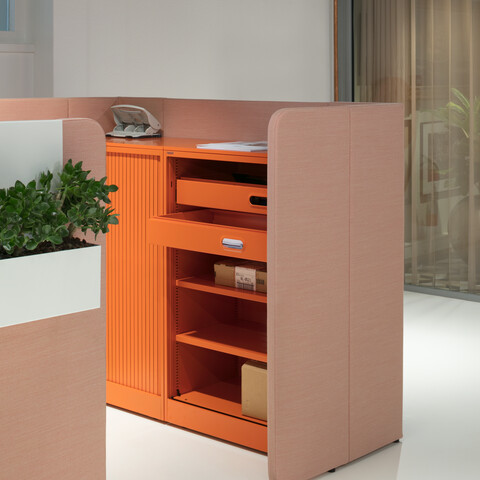 We would love to hear from you!
Do you have a question or would you like more information?
more information