Silence Meet
With the arrival of the Silence Meet, the Silence family is complete. The box is ideal for uninterrupted meetings and brainstorming for up to 4 people. The box is also a good solution for concentrated co-working and video conferences. The Silence Meet offers all the options to support your favourite way of working.
Silence in the open working environment
Work environments change quickly. With open-plan offices, flexible spaces and multimedia, we're more connected than ever. But at the same time, we're more distracted and stressed than ever. Space-in-space boxes such as the Silence Meet bring silence to the open working environment.
Discover Silence Meet
The Silence Meet offers enough flexibility to adapt the work environment without major changes.
The box moves easily with the changing office environment; movable thanks to wheels.
One of the best sound insulation products on the market.
Various configurations to choose from: there is a suitable solution for every activity.
'Organisations should focus on work environments that meet the needs for privacy and focus, as much as for interaction and collaboration'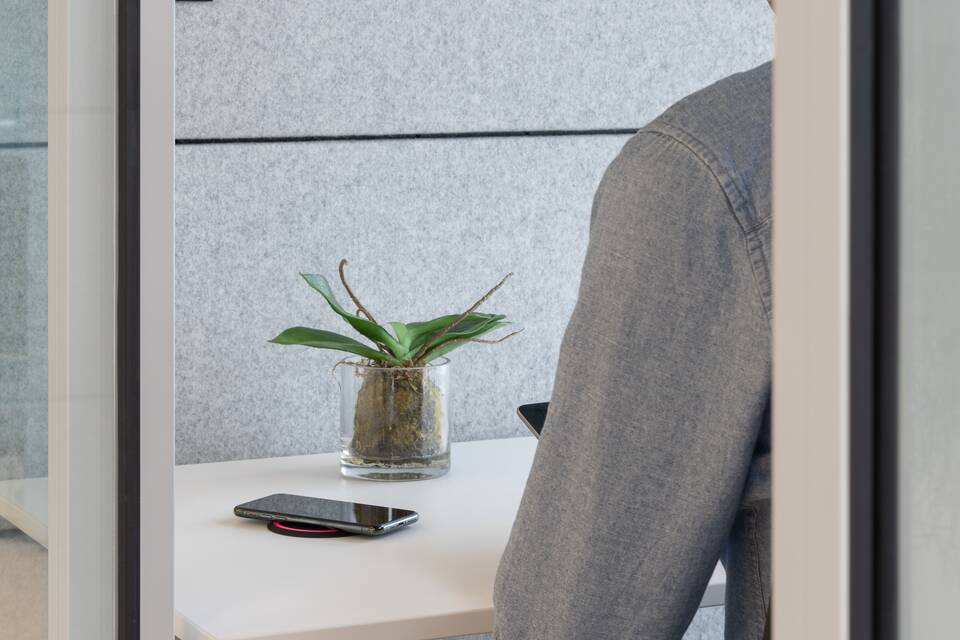 Smart PuK powered by Zens
The smart PuK powered by Zens is a sensor that measures whether a workplace is occupied. The PuK signals whether a workplace is potentially broken or needs maintenance or cleaning. With the PuK, you can also charge your phone or earbuds wirelessly.
Video conferencing tools
For the best video conferencing experience, Ahrend works with Jabra. The Panacast cameras with built-in microphones and portable speakerphones of this brand can be used in the Silence Meet.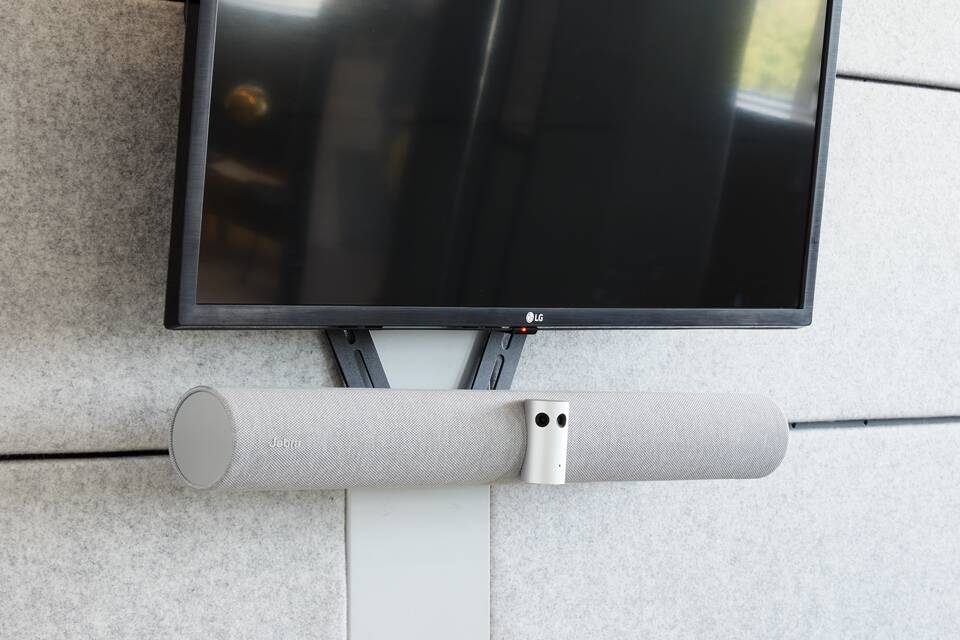 Specifications
The basics

Sensor switches light and ventilation on and off automatically
Ergonomically designed table for mobile device use: 100% Plug & Play and standard electrification: 1 socket and 2 USB ports
Interior wall finish: 12 mm thick wool felt, soft and sound-absorbing
Dimensions exterior: 226 x 225 x 233 cm
Dimensions interior: 208 x 222 x 207 cm
Options

Various configurations to choose from
Lighting and ventilation control panel with 1 socket and 2 USB ports
Pastille W182 P2 table lamp(s), black or white, integrated into table top
Table top in black, white or oak finish
Wide choice of upholstery for the outside of the box
Extra wide door for wheelchair accessibility
Occupancy indicator on top, so that it is visible from a distance whether the box is in use