Qabin Chat
Qabin Chat is the ideal place to isolate yourself from a noisy workplace for a meeting with colleagues or clients, or to concentrate on your work. This more spacious box provides every facility you will need.
Designer Marck Haans
Balance in the open office space
There are often a number of activities taking place simultaneously in the office, each generating their own level of noise. The provision of ample space for (temporary) seclusion helps maintain a workable balance in the workplace. Not only that, but the greater demand for video-calling requires a solution in which employees can share the open space while being able to work for short or extended periods in isolation. This solution comes in the shape of the Qabin Chat.
Acoustics
Speech level reduction class B in accordance with ISO 23351
Ventilation
Sufficient for 1 complete air refreshment per minute
Ergonomics
Complete ergonomic workplace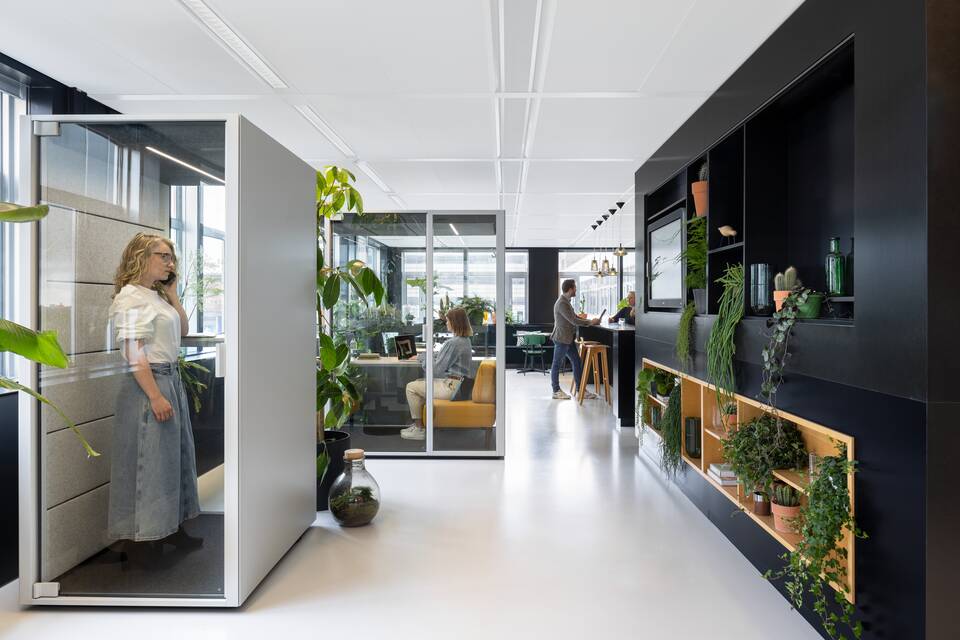 Privacy and contact
Qabin Chat provides privacy. Do you need to spend a longer period in the box? The glazing allows you to stay in contact with your surroundings. The height-adjustable desk enables you to work while seated or standing.
Set up according to preference
Qabin Chat is available in a range of configurations (see the examples on this page). The configuration that suits your organisation best depends on what you primarily wish to use the box for. Working, video calling or meeting, for example. Each version of the Qabin Chat can be fitted with video conferencing tools.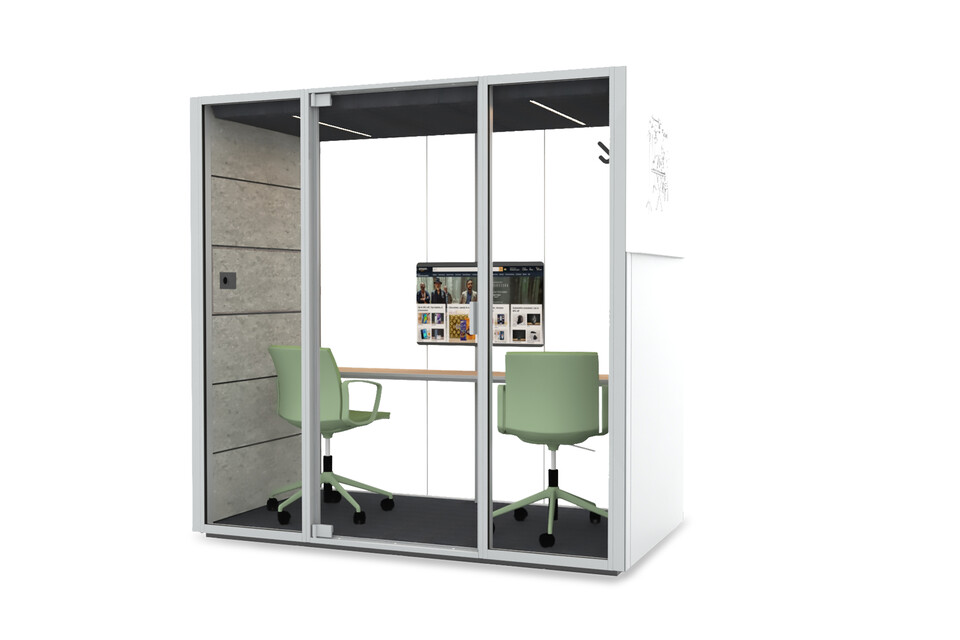 'Qabin Chat provides the optimum balance between acoustics and ventilation.'
Easy to assemble and relocate
Our fitters assemble the Qabin boxes on location. You then simply move the boxes into place using the built-in castors. The smart system means that the components can be fitted or screwed together easily. Should a repair become necessary in the future, components can easily be replaced. This helps extend the lifespan of the box.
Specifications
The basics

Adjustable air ventilation and light switch
Standard power supply: 1x power and 1x USB charger
Interior finish: soft sound-absorbent wool
Magnetic door closure
Recyclable carpet with low pile for heavy wear
The options

Whiteboard
Coat hook
Choice of interiors suited for different activities
Integrated castors to move the Chat easily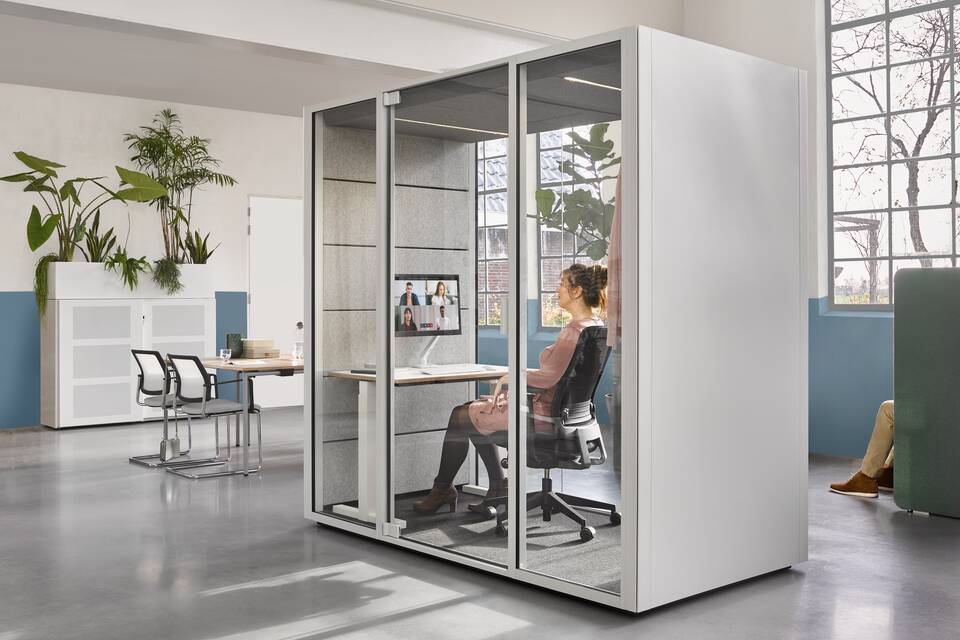 We would love to hear from you!
Do you have a question about the Qabin Collection or would you like more information?
Get in touch