Ahrend Prime
The Ahrend Prime office chair stands out for its slim shape and industrial look. This design is a great match for just about any interior scheme. A particularly attractive office chair that also provides optimal support. Ergonomic and comfortable. The chair supports an active sitting posture thanks to its synchronous mechanism, adjustable lumbar support and netweave back support.
Designer Kees de Boer
At Ahrend, we believe that it is vital to get up and move during the working day, and that it is equally important to be seated properly. Ahrend Prime allows you to sit correctly and its slim, industrial design works perfectly in almost every interior.
Adjustable in several ways, including seat depth and height, the Ahrend Prime complies with international ergonomics standards; both EN-1335 and NPR 1813 (column 2)
Netweave back with lumbar support
Plastic five-star base
Self-regulating synchronous mechanism
Height, depth and width adjustable 3D arm rests
Comfortable moulded seat
Easily adjustable
Tilting seat for active sitting posture
Gas lift for extra-high setting
Polished five-star base
Head rest
'It should be easy to adjust an office chair to suit your own personal preferences.'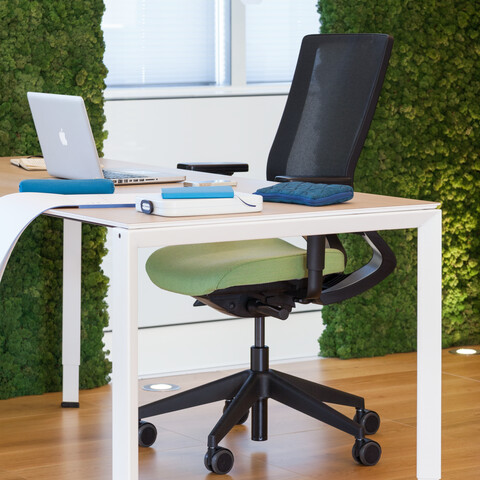 We would love to hear from you!
Do you have a question or would you like more information?
Get in touch