Natural coatings
We coat the steel in our products in the most sustainable way: with powder coating. This powder coating is mostly from our own recipe, specially developed for Ahrend. Any substances that are harmful to humans and the environment have been eliminated. We offer a wide range of coating colours: 9 colours in our standard collection and 9 in the trend collection. The standard collection comprises the more neutral shades: white, light grey, dark grey and black (both satin and textured) and aluminium (satin only). With the trend colours, you can choose from dark and classic or a fresh, natural (pastel) look. The colours are infinitely combinable.
Even more sustainable
Opt for the No Waste finish, made from powder coating remnants
from the Ahrend production line. This helps us to reduce waste together. Ask us for a list of available colours.
Colours - basic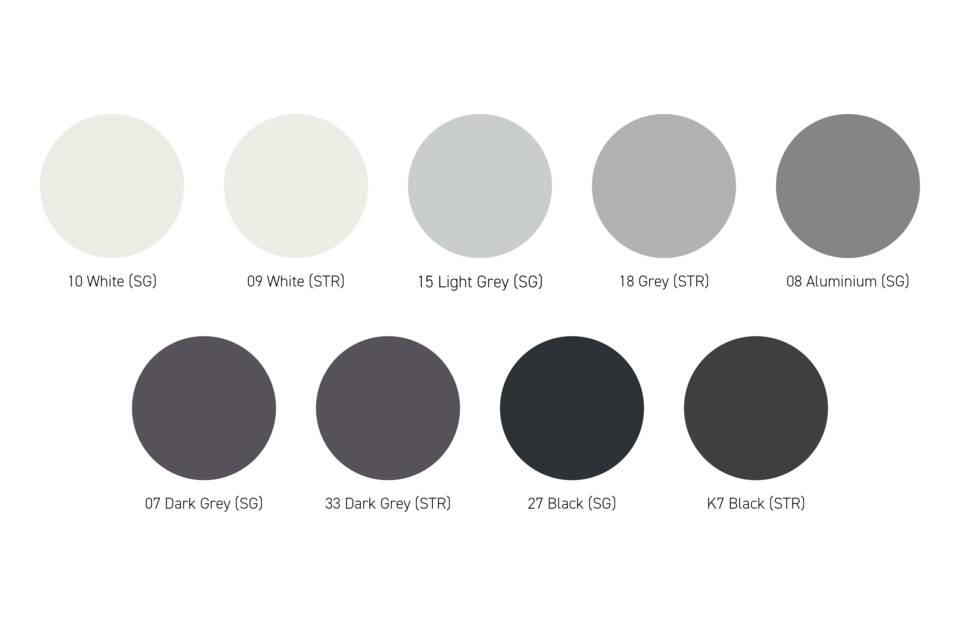 Colours - accent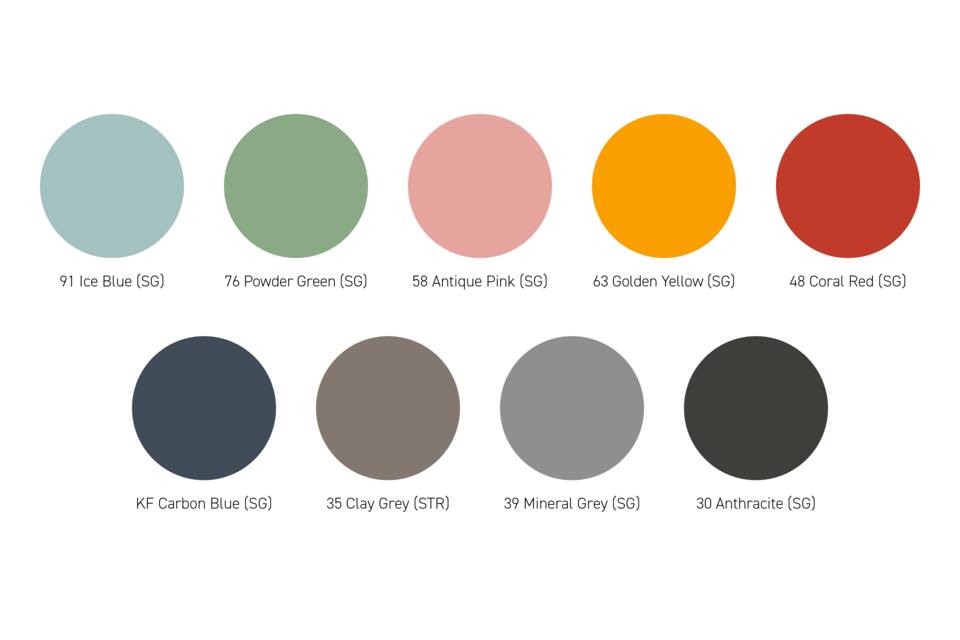 Overview
Download the overview of all materials in our collection here: