Well Collection
Meet the Ahrend Well Collection: a modern, fresh and comfortable family of visitor and conference chairs. The cleverly shaped seat shell supports your back, so you can sit comfortably for a longer period of time. Mix and match the upholstery, colour and frame so that the chair is the perfect addition to your corporate identity.
Designer Kees de Boer
'Sit Well. Feel Well. Look Well.'
Unique design
A limitless number of possibilities await you. One shell fits eight different frames. By adjusting the frame, shell, colour and upholstery to your own taste, you create a custom chair that fits perfectly in any space or interior. A sleek design, rewarded with the Red Dot: Best of Best Award 2019 and the GIO 2017.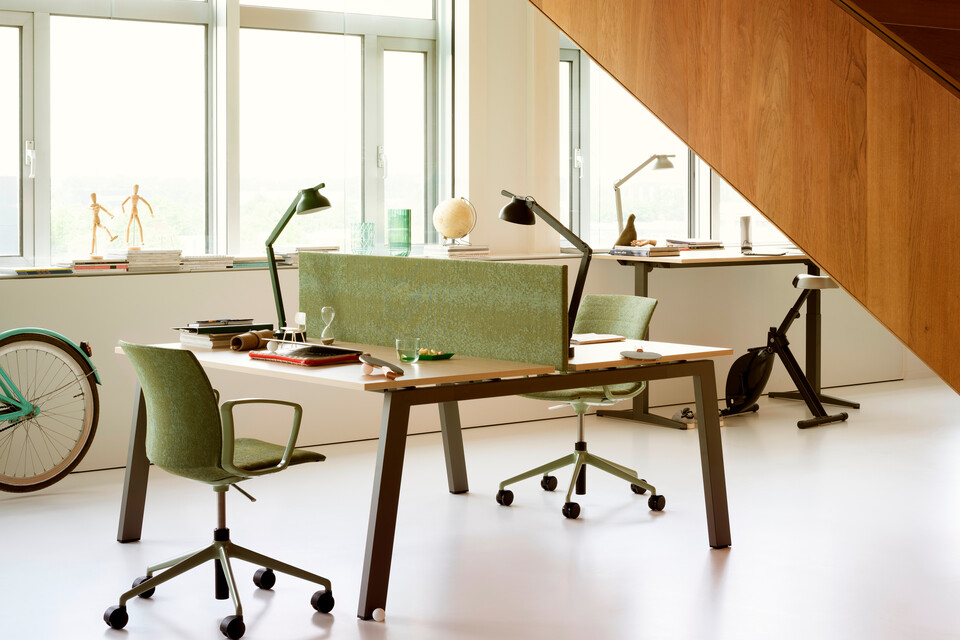 Exceptional seating comfort
Experience the comfort of a desk chair, in the form of a visitor, dining or meeting chair. The unique shape of the seat and back perfectly supports you, allowing you to sit comfortably for a long time.
The unique design of the shell supports your back, while the remainder of your weight is distributed across the seat. The curve in the backrest ensures there are no uncomfortable pressure points.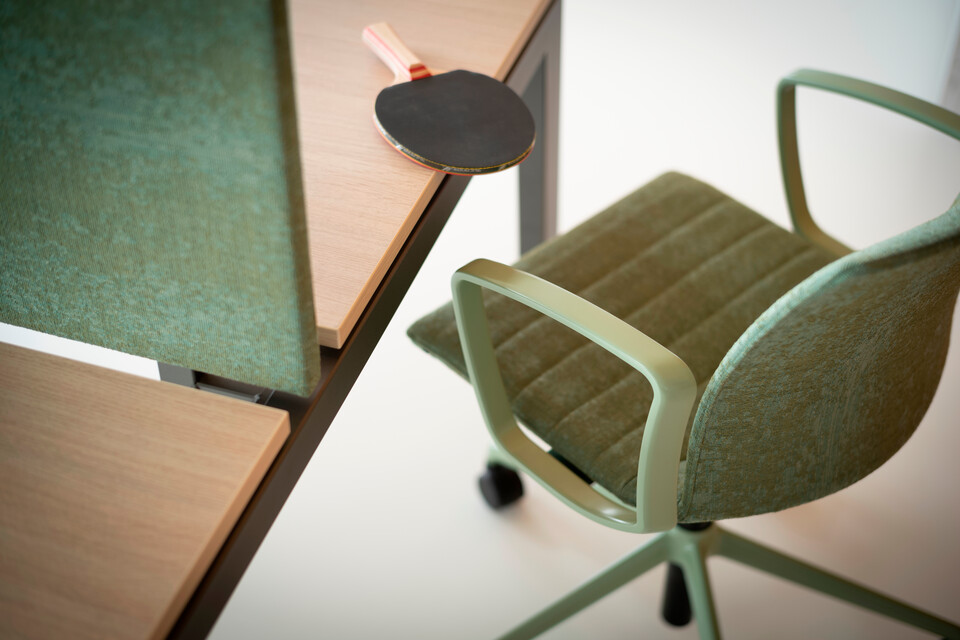 'The standard moulded seat fits onto eleven different frames.'
Modular and circular
The Well Collection is also completely modular in construction. The modular connections allow for an infinite number of combinations of the 11 frames and 4 types of moulded seat. The seats and frames are mutually interchangeable and components can easily be replaced.
The most circular models in the collection are the PET felt Armchair and the Circular Black. The seat of the Circular Black is made of polypropylene: a 100% recycled post-consumer plastic. No concessions have been made in terms of style, comfort or quality.
''We wanted to create a versatile chair, it had to be beautiful, but most importantly, it's very comfortable.''
About the designer
Kees de Boer was born in 1969. After a course in automobile engineering at a technical secondary school from 1986 to 1990, he went on to study at the Academy for Industrial Design (now The Design Academy) in Eindhoven until 1996 where he chose the specialism Man & Work.
During his time in Eindhoven, he gained work experience in the design department of Studio Villa, Paolo Villa Industrial Design, in Milan in 1995. He worked on his graduation project at Dona Consult in Tilburg. After completing his studies, he worked as an industrial designer for Duvedec International bv in Veldhoven in 1997. He has been employed as a designer by Ahrend Produktiebedrijf Zwanenburg bv since 1997.
Specifications
Seat properties

Sturdy plastic seat with an attractive texture, cushioned upholstery on part or the whole of the seat
Fabric or leather covering
The plastic moulding is available in a range of colours to match the frame coating colours
Circular Black moulded seat: made of polypropylene, a 100% recycled post-consumer plastic
Armchair: felt seat of 100% recycled PET felt
Frame properties

Eleven different frames, from subtle wire frame and classic star base to wooden four-leg
Frames in polished aluminium, coated metal or wood
Create a matching tonal effect with the frame and seat in the same coating colour