Living Wall
Living Wall is a complete concept consisting of soft, acoustic panels which can be used to form an attractive, multifunctional wall. The wall is great to lean against when making a phone call, for example, or discussing on foot. The panels are available in a variety of sizes, shapes, material finishes and colours, making it possible to create a unique wall that fits in well with the ambience and function of the space.
Designer Frans van der Wielen
Acoustic and flexible system
The panel system used in the Living Wall has a sound-dampening effect achieved through the fillings and upholstery. The panels can be used to cover the full width and height of the wall. Alternatively, a single panel or a strip of panels can mounted on the wall.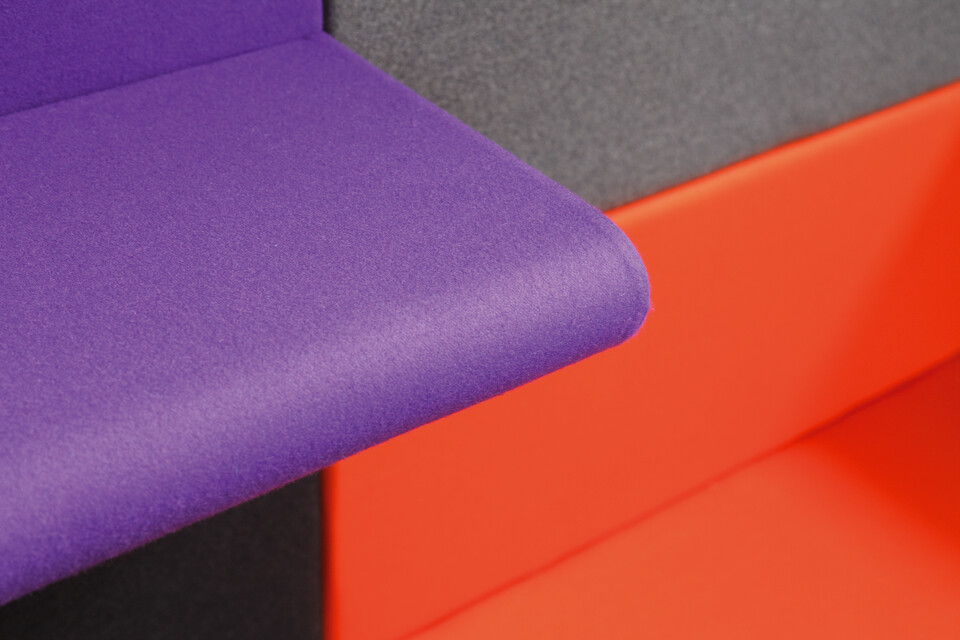 Function-related modules
Living Wall can be fitted with function-related panels. The panels are interchangeable and allow flexible configuration, meaning that they can be designed to suit the activity of the user. For example, the wall can be fitted with a panel containing a small bench seat, or one with a telephone booth.
Acoustic comfort
We work more effectively and feel more vital in an environment with acoustic comfort. With less stress, fewer mistakes and less absenteeism. Pleasant acoustics start with a good interior.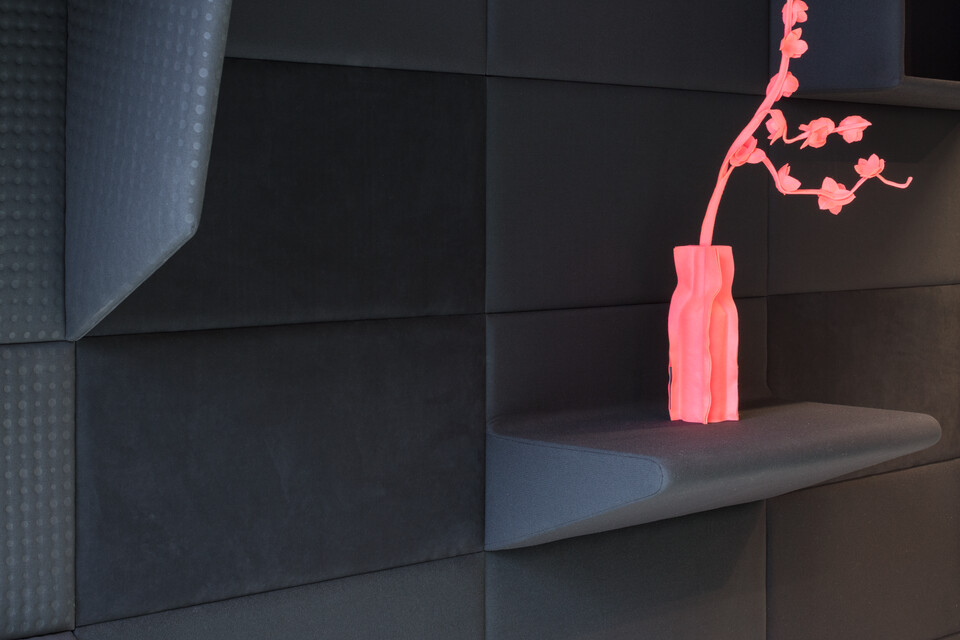 'The wall comes to life when panels of different sizes, colours and functionalities are added.'
Specifications
The basics

Modular system
Upholstered cold foam MDF panels provide an acoustic effect
Panels available in a variety of sizes, shapes, material finishes and colours
Panels are interchangeable and allow for flexible configuration
Optimum use of space at no added cost per square metre
The options

Panels upholstered in textiles or synthetics
Universal panels
Stand aid
Stand table
Armrest
Open cabinet
Telephone booth
Seat
The dimensions

All panels have a modular assembly size of 80 x 40 cm
The telephone booth module measures 80 x 80 cm (double module)
A black baseboard with a height of 5 cm is fitted where the wall meets the ground.