Eugène Sterken | CEO
CEO Eugène Sterken has now stood at the helm of Ahrend for eight years. In that time, he has seen and instigated a great deal of change. Has that always been easy? No. But if you want to move forward, you have to keep moving.
What kind of business is Ahrend?
At our roots we are a family business, run by Jacobus Ahrend for sixty years. As such, sustainability is in our genes, as the strength of a family business is that you can look beyond your own generation. It gives me pride to have the opportunity to lead such an inherently sustainable company, and accordingly I treat Ahrend with respect and the appropriate modesty. I realise all too well that I am just a small part of an important story.
'For us design is a tradition – creating optimum work environments, timeless in time.'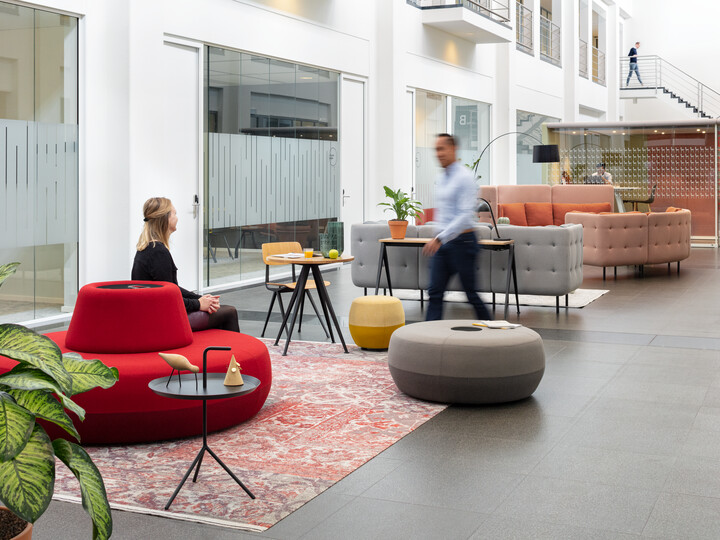 What is Ahrend's strength?
We stand for both timeless design and exceptional quality: timeless in time. This has enabled us to stay relevant. If you look back over recent decades, Ahrend has always been among the best in Europe in our sector. We have a sustainable way of doing business and of manufacturing. Ahrend has been operating in a sustainable and circular way for decades. One might conclude that most furniture in European offices is made by Ahrend.
We have always been very conscious of our footprint. Sustainability is in our company's genes - we brought the very first circular chair to the market back in 1994. Our latest step in terms of sustainability is the creation of a Circular Hub, where we revitalise used furniture and turn it into workstations that will last for many more years to come.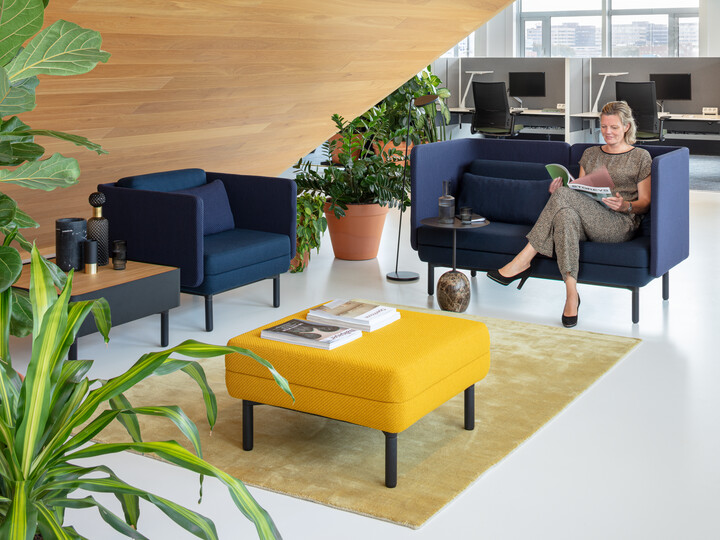 'As a company, you have to constantly challenge yourself and keep on developing.'
How do you make sure the company is and remains future-proof?
"When I came on board as CEO in 2013, I realised that the company was quite inwardly-focused. At the same time, however, everything was changing very quickly on the outside. The fourth industrial revolution, digitisation, mobile technology, the ageing population and now the pandemic - they all influence the way 'we' work, what work environments look like and where or when we do our jobs. We are constantly testing and developing our vision, products and services with that in mind.
2021, the year of our 125th anniversary, will go down in history as the year of vaccinations, overcrowded ICUs and multiple lockdowns. All with the aim of overcoming COVID-19. It has also been a period in which we confirmed that we are not just office furnishers, we are work furnishers. Offices all over the world were forced to shut down to prevent the spread of the virus, but work still continued. All of a sudden, around the world, large numbers of us started working in different places and different ways, at home and digitally.
The spirit of enterprise at Ahrend and our clear perspective of the evolution of work meant that we were able to quickly respond to client needs in terms of homeworking and virtual meetings. We came up with new, innovative products to support that, such as the Qabin acoustic box. With this, we set the tone in the transition towards hybrid working. This is not a new development, but the pandemic has absolutely accelerated this trend towards working independently of location and time.
At the same time, the importance of the office as a home base, somewhere you get together and feel a connection with colleagues, is greater than ever. In that sense, the hybrid work environment is more relevant than it has ever been. This is important both for our clients and for ourselves in order to continue to be successful in the future.
'I'm proud to be able to lead a small part of this long lasting journey.'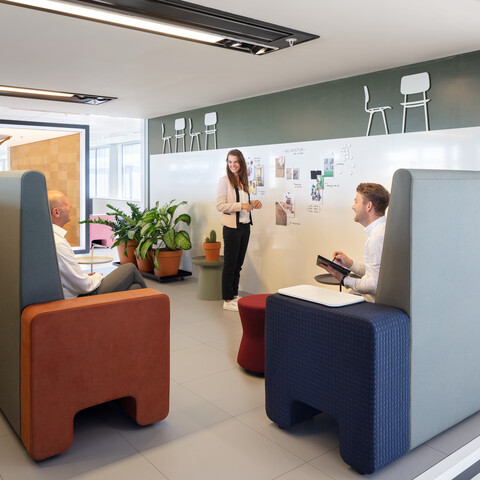 How do you get people to buy into these developments?
We have an open culture. I'm always trying to talk to people, trying to connect the dots of all the different developments. There are many different roads that lead to Rome. The strength of our typically Dutch entrepreneurship is in not procrastinating but in charting the right course, based on a solid vision, and following it diligently. This can sometimes cause turbulence, but that is part of doing business. If the belief and the direction are there, then we're ready to go. And we do that together; just look at how we are dealing with hybrid working together.
Getting that business-wide momentum can sometimes be tricky, especially during a pandemic, where circumstances can change very quickly. Because of this we have to adapt frequently and that can be a nuisance; it creates pressure. But it's better than sticking our heads in the sand. Like an eagle, with oversight, a sharp vision and the strength to change quickly. We set the course and the tempo and go for it. This is also the common thread through our history. That's why I consider every step we take very consciously. Ultimately, I'm part of a small bit of history, and I'm proud of that.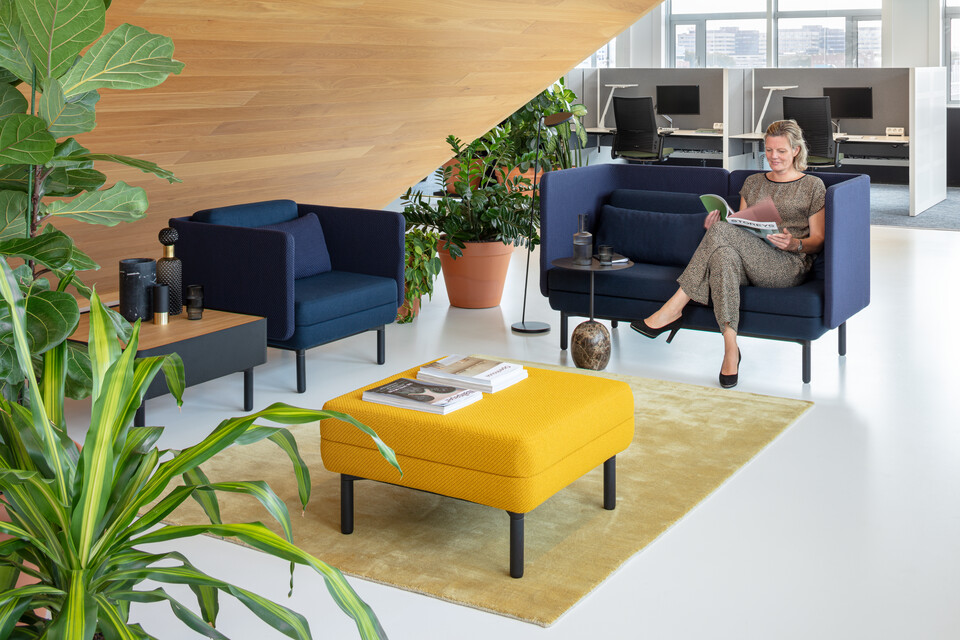 'There is such a huge amount of passion and expertise in our company; our people are what makes the difference.'
What drives you? Why do you do what you do?
I started out at Ahrend in 1992 as a management assistant. After that, I worked for Ahrend in Germany for many years and later on for a French company. When I was asked to come back to Ahrend in the Netherlands, it didn't take me long to make my mind up. Those thriving years in the '90s made me proud to work for Ahrend. That pride was my reason for returning.
At the moment, we are undergoing a fantastic development in terms of sustainability, internationalization, product development and services. There is such a huge amount of passion and expertise in our company; our people are what makes the difference. Our vision is essentially an amalgamation of all the ideas that bubble up through the entire company. This is the only way to deal every day with today, tomorrow, the day after tomorrow and all the days and years to come. That's what I work for every single day. Because that is ultimately what drives me: doing my bit to contribute to the beautiful and long lasting journey of this company.